Golden Head fade off without white tank treatment (wtt)? Answer is…
Golden Head fade off without white tank treatment (wtt)? Answer is…
Recently, I have received many enquiries regarding whether the gold head feature of a golden head cross would be fade off without white tank treatment?
I believe this question has come to many hobbyist's' mind. Before we jump into any conclusion, we may think it carefully in the following ways.
*Disclaimer*: below thinking process is based on my own observation and best understanding, these theories do not scantily prove!
1, Where does Golden Head comes from?
Without further argument, golden head feature are manmade in term of cross breed and selective breed of Asian arowana.
In addition, provide adequate groom environment for those arowana that carried golden head genes.
2.The golden head feature is purely base on WTT?
Personally I do NOT agree that. You may ask yourself, if WTT is so magical and powerful, we may place a red retail golden arowana (without Golden head genes) into white tank then can achieve a golden head arowana?
I believe yourself may have the answer already.
3. Then how to explain the gold head feature of the golden head crossback (GHXB) will fade off when the specimen keep in black tank?
As mentioned in the Q1, golden head feature is the combined result of golden head genes and proper grooming environment/technique.
Generally, color development of the
crossback arowana
takes place from the size of 4 inches to 17 inches. The duration is around 2 years for the color development process.
In this stage, it is critical to provide a light and bright environment for a crossback to develop shine component on the scales as well as on the skin.
For arowana after the size of 18 inches, the environment factor has lesser impact of the shine development.
As a result, most people would say by this time, you can place your GHXB into any tank environment.
This theory only correct is certain extent, why? I would like to explain into the following way.
This theory is similar to human, when you in the age of 3~25 years old, is the best stage to take education. With proper education, you can be equipped with better knowledge.
When people graduated from university successfully, the retention of basic knowledge is fixed for majority.
However, some may able to go through further study and continue outshine in the academic level while some may have join the workforce and forget a little of what he/she has learned from school.
But the true is all of them were start from the standard but may with different grade only.
So now I believe you are roughly get the answer on your own, enjoy the pics to show GHXB doing well without WTT environment: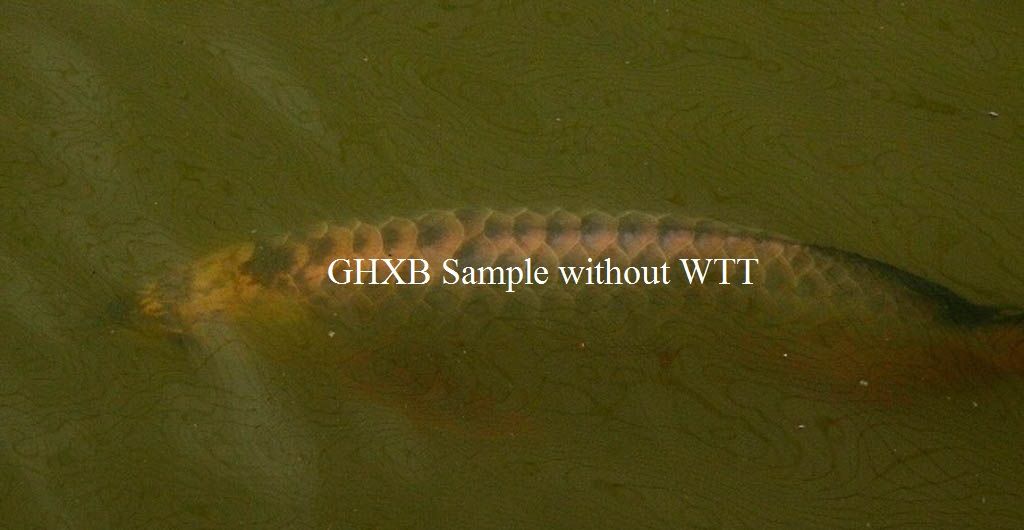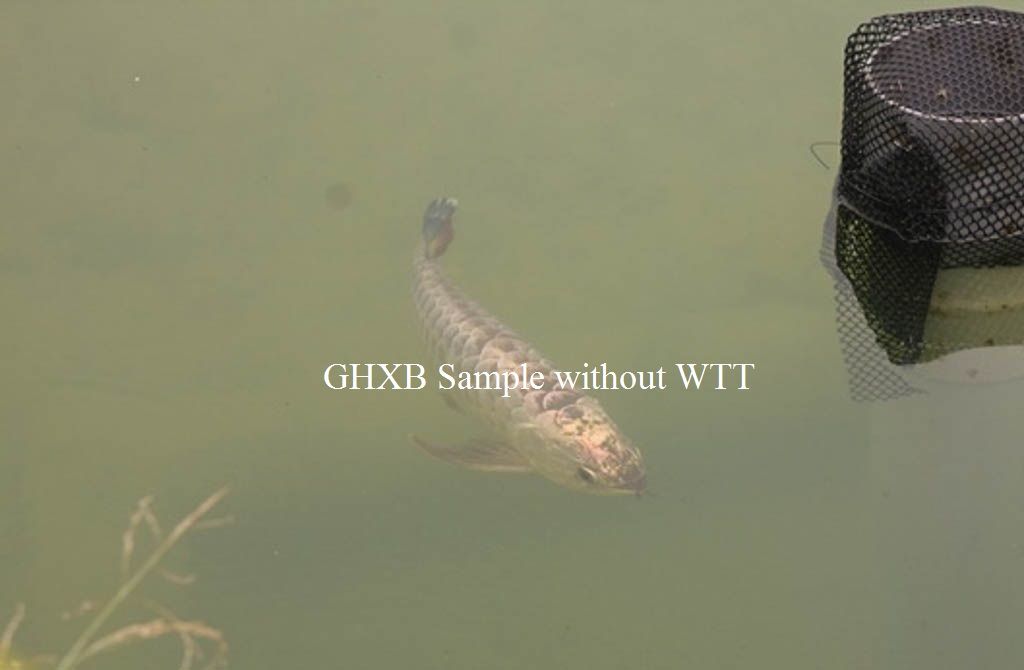 ==comments==
Well said
WTT is a cosmetic affect to push the level of shines but cant sustain when transfer back to black tank , genentic is still important factor.
Pay peanut will get monkey hahaha.
>Well said bro.
I gave up as the one I have does not pure genes n d GH 70% now left with 40%.
What to do?
Oledi bought..... selling no value also. Just keep it n groom it......
>agreed well said bro
>informative thread for newbie who wanna keep GHXB.
Nice purple aro
>Thanks for sharing
Had a good read and agree with you
>Thanks for sharing..
>I kept aros since earlier days....have not seen a golden head before. As such, wtt is not part of xb genetic but can be created by wtt......
After put in black tank, some GH will go off....some will not and become quite permanent.
>Originally Posted by Luc I kept aros since earlier days....have not seen a golden head before. As such, wtt is not part of xb genetic but can be created by wtt......
After put in black tank, some GH will go off....some will not and become quite permanent. Yes, GHXB has to with golden head gene then can use WTT to enhance or to bring out the max potential.
I starting this thread to clear some doubts and correcting some peoples mind set that golden head is purely the result of WTT
>I got a question here. I heard that some ghxb are results of crossing gold with very low grade red(slight orange) to get a high cross and colouration on the head. Then use the baby to cross with a gold again. So it has more gold genes in it while it also have a higher shine and coloured head. Can you confirm with me is this true. I cant remember where I heard this le but Im 50%-50%
>Page 1 of 2 12 Last Jump to page
How old can silver arowana grow in fish tank·
How much is a catty of fish\
How much is a 50 cm fish
How much is a three pound fish+
How much is the battle boat fish,
ASIAN AROWANA:

vid and pics little Goldy development